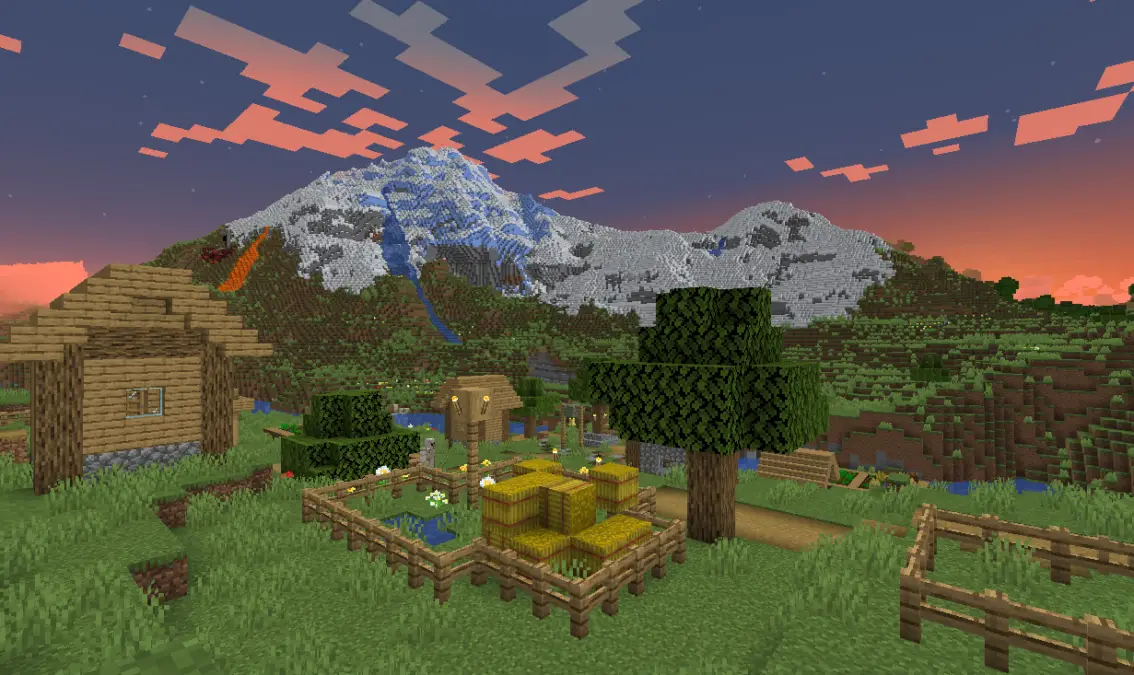 Village caught between a rock and a hard place.
January 18, 2023
Minecraft Seed:
7840921985094985116
Beautiful frozen peaks, ancient city, woodland mansion, village & more!
You'll have to travel a little bit for the wonders this seed has to offer, but his seed has a little village at the base of a large frozen peaks biome (pictured in the screen shots), cords: [955 80 632]. There is also a cave just at the north end of the village [905 81 574] where you can see an ancient city from surface level.
Some additional finds are ruined nether portals and mineshafts all within walking distance of the village. Not to mention a woodland mansion within the first 1000 blocks of the world spawn.