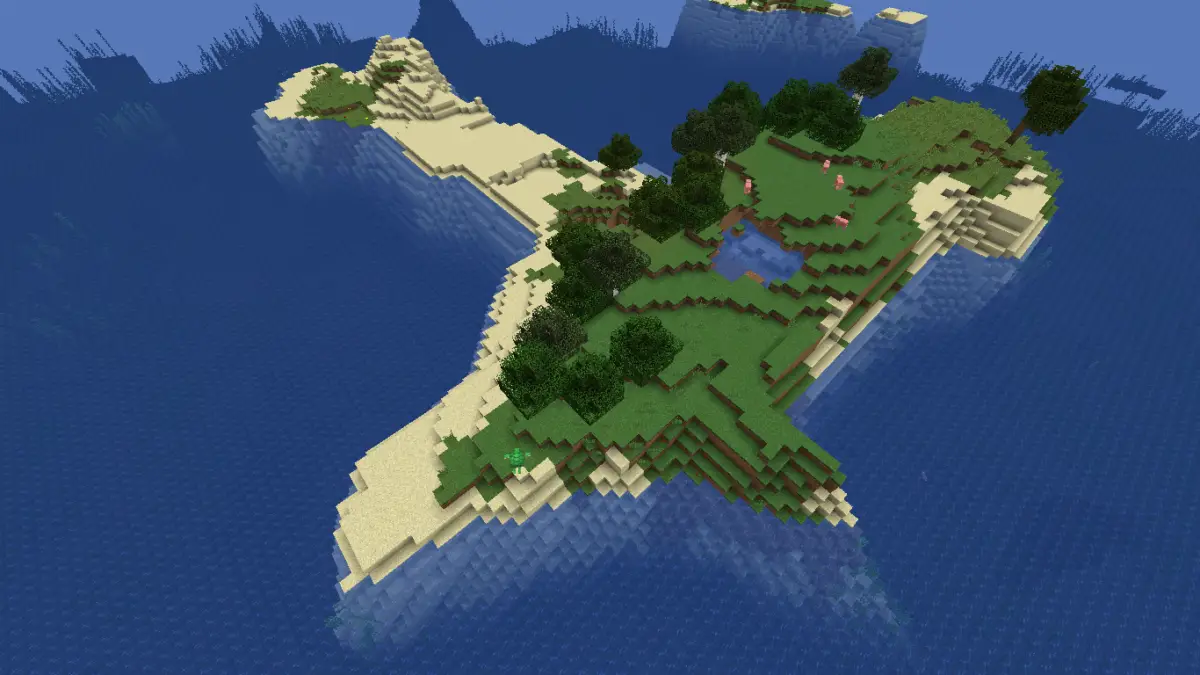 Turtle Island
October 5, 2018
Minecraft Seed:
6105164681913734231
A large (questionably shaped) island with lots of sand for turtles to spawn on!
An ocean monument is just offshore to the west and there's a shipwreck a little ways to the northwest.
There is also an interesting cave system and a small ravine on the island.
Perfect for a castaway survival scenario or just if you want to fight some elder guardians!