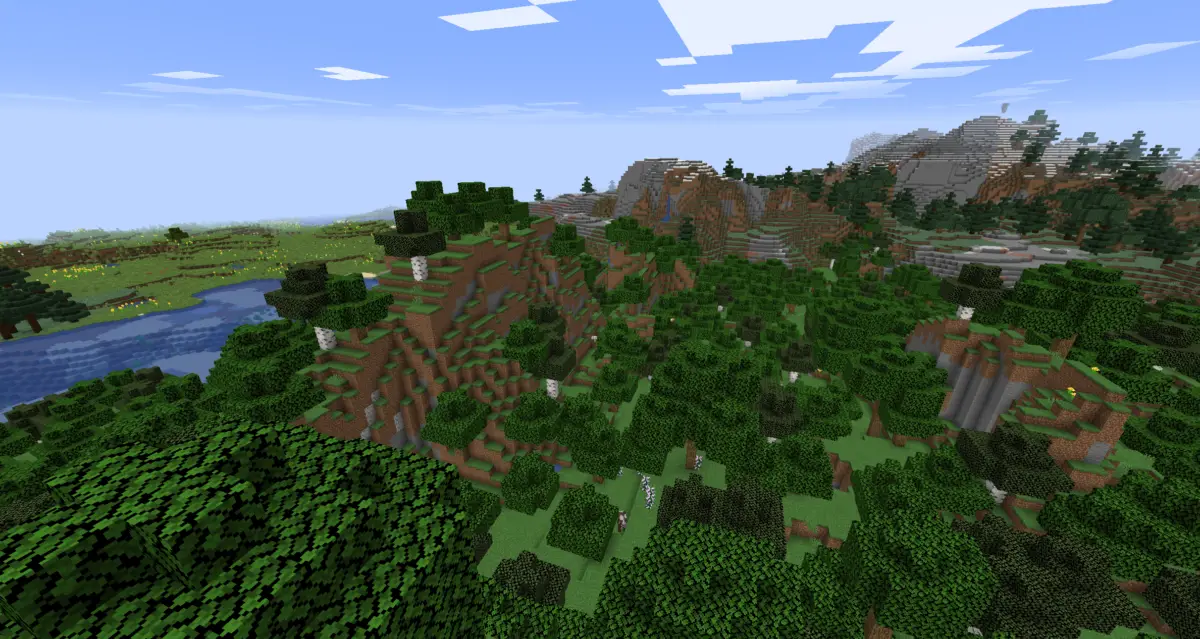 The Valley
February 7, 2020
Minecraft Seed:
-5586243860736604466
This seed for 1.15 spawns you on a hillside overlooking a lake. If you climb the hill you should end up overlooking a very pretty valley filled with oak and birch trees.
In the distance, there are mountains covered in spruce trees. Also, if you go into spectator mode from spawn an then go directly down, you will find an abandoned mineshaft.
I hope you like building in this seed!