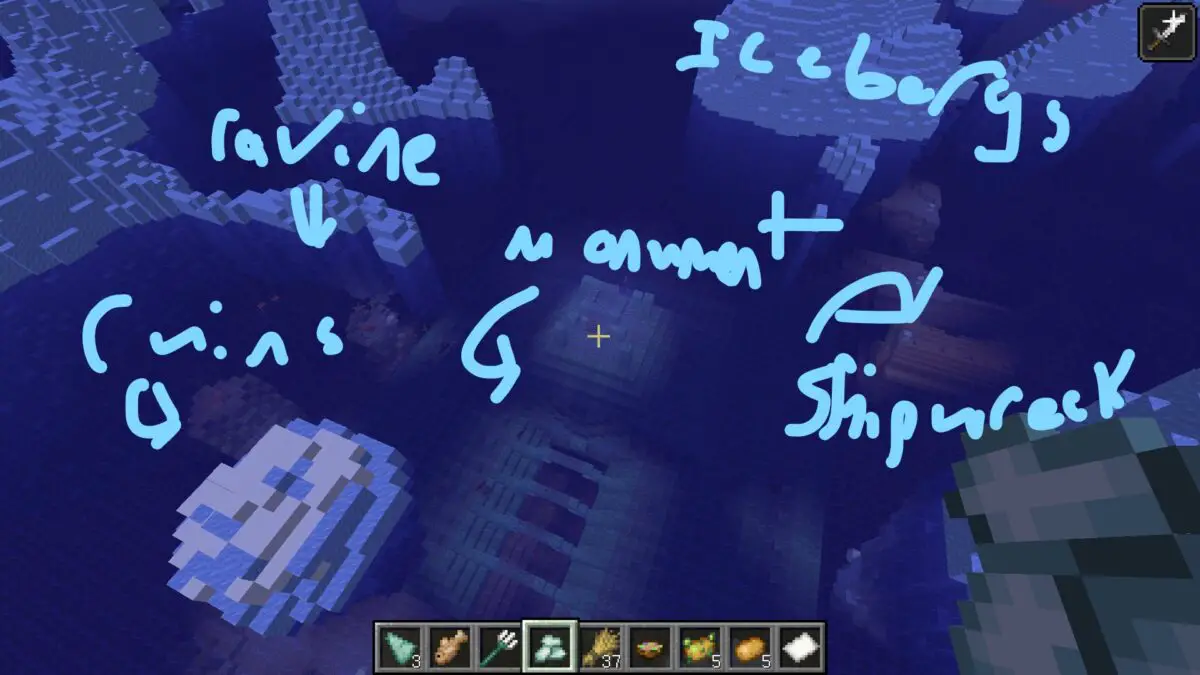 The perfect ocean monument + underwater stronghold
January 11, 2020
Minecraft Seed:
-3605327552489379929
Amazing seed which spawns you in a mesa with 2 ice plains nearby.
The seed includes icebergs, an underwater stronghold, and an ocean monument shown in the picture with everything in the same spot.
The seed has many amazing biomes and locations to explore, for example, a really nice village you can find with /locate village at spawn.