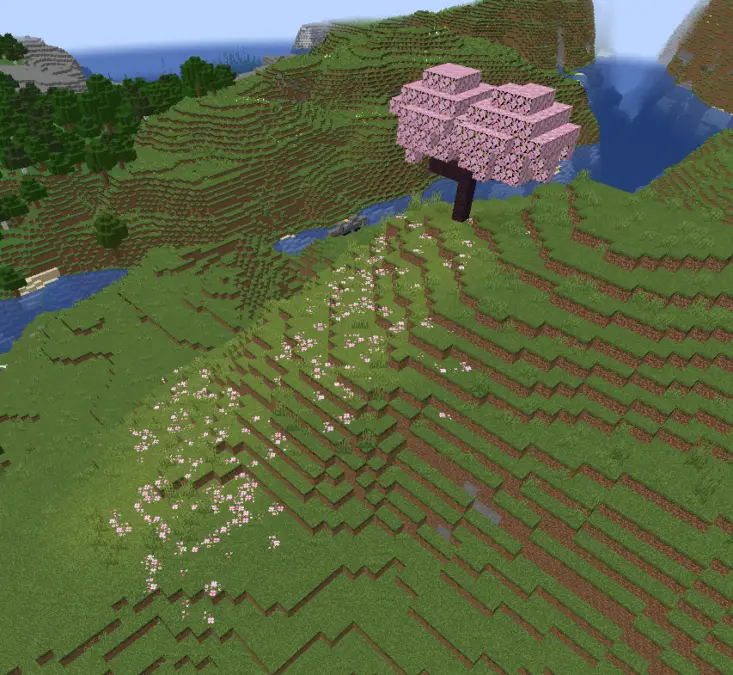 Smallest cherry grove
June 15, 2023
Minecraft Seed:
-9173247692966120469
Decided to start up a new map in 1.20, when I noticed a cherry tree up on a hill!
Excited, I go up to investigate, only to find its a single tree! Along with the cartoonishly small biome, there's a large nether portal and a village behind it.