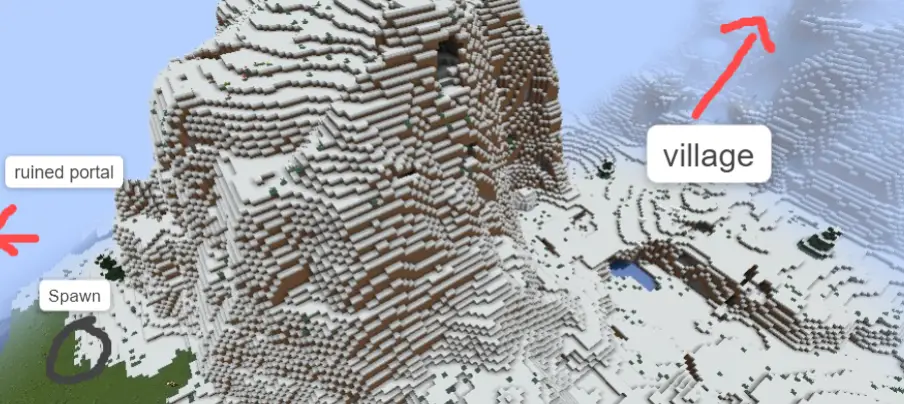 Near snowy village, near ruined portal, near igloo
December 5, 2021
Minecraft Seed:
-6706207259139423765
You'll spawn on plains / snowy plains biome. If you turn back (facing the huge mountain) and go straight. you'll find a snowy village and igloo.
If you craft a boat and row in the middle, you'll find a ruined portal with enchanted gold tools.
The spawn is also near 3 sheeps so you can make a bed quickly.
I got this seed randomly but I think it's great. I don't know where to find pumpkin there.