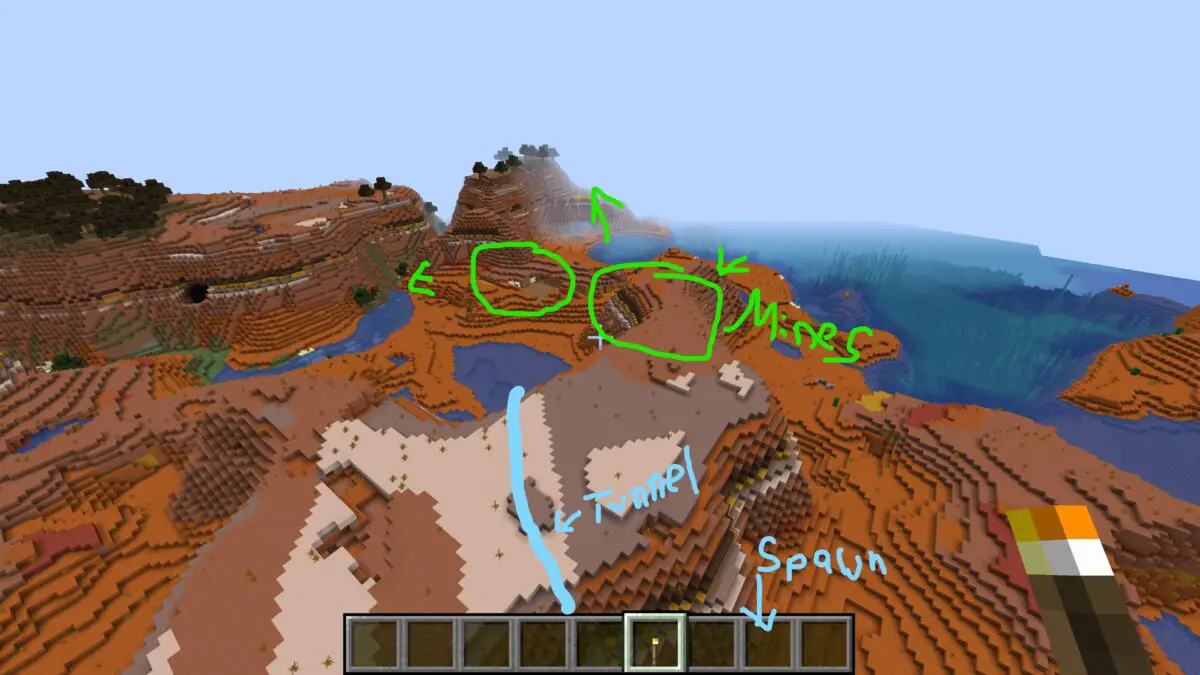 Mesa Overworld Mine
March 14, 2019
Minecraft Seed:
1302554097143301056
You spawn in a mesa biome next to a overworld mine.
You should face a mountain with a entrance after spawn.
Go through that tunnel, stay on the right side. As soon as you leave the tunnel, face right and you should see a mine next to that small sea (like in the picture).
You also can climb on top of that mountain and walk over it…