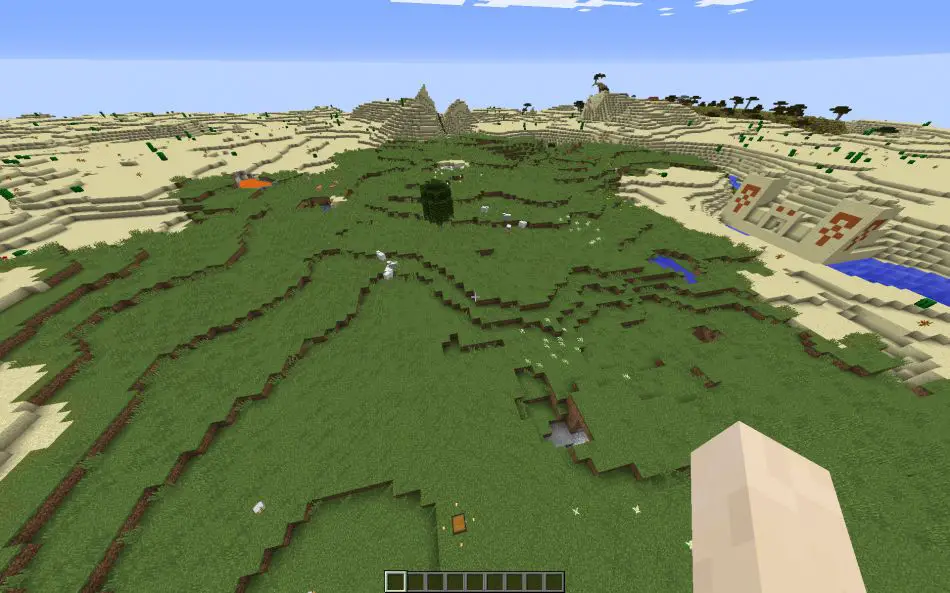 Minecraft Seed:
2606402402270123088
This is a great beginner survival seed. You spawn in a small plains area surrounded by desert.
– There are several trees, not too many though you'll need to plant more.
– an open cave/mine, with extensive areas to explore without too much digging.
– open lava pit
– open pond
– desert temple
– nearby village
I started this one up to learn survival mode, and it has been so easy to get started. Everything is handy, and there are some interesting areas to explore.