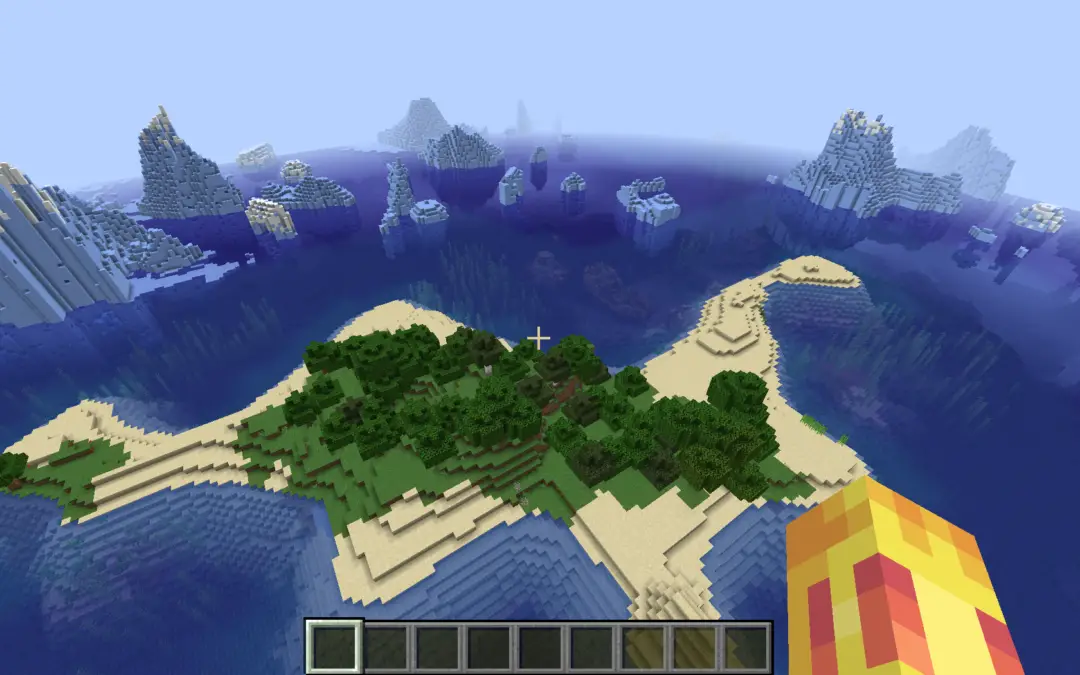 Island surrounded by Ice
July 16, 2019
Minecraft Seed:
-4054234881335541446
Spawn is on a tiny little forest island surrounded on all sides by a frozen ocean biome.
To the south-southwest is a mainland with savannah, mountains, and swamp biomes. In all other directions, the frozen ocean continues on for quite some time with a few other islands.