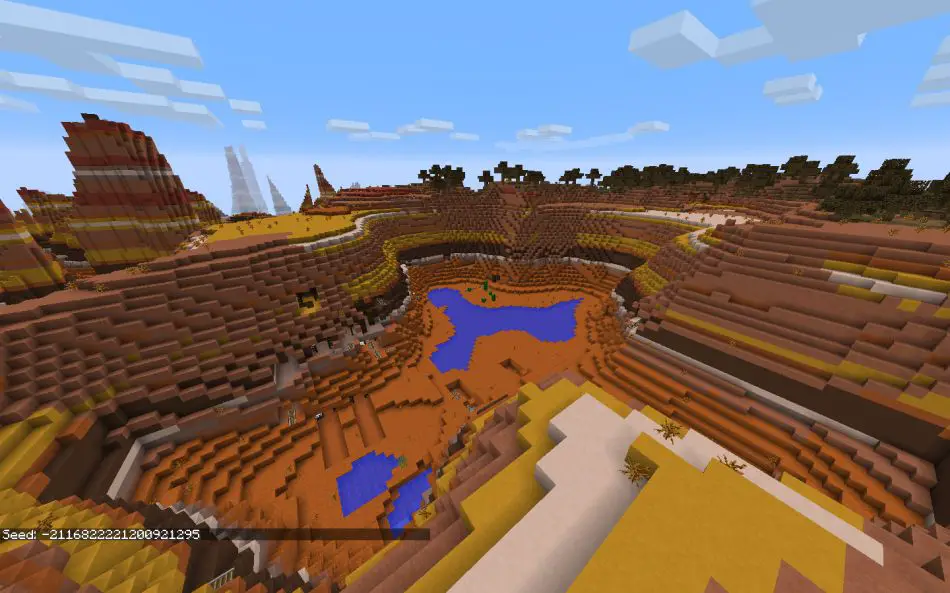 Huge Mesa Biome Crater With Exposed Mineshaft
July 4, 2018
Minecraft Seed:
-2116822221200921295
Keep world setting on default, co-ordinates for the location are:
X: 1254.847 Y: 97.94237 Z: -549.836
Huge Mesa Biome crater with multiple exposed mineshaft entrances that come out on the other side of the mountains. There are various mob spawners also in the area. Recommend you explore it for yourself really.