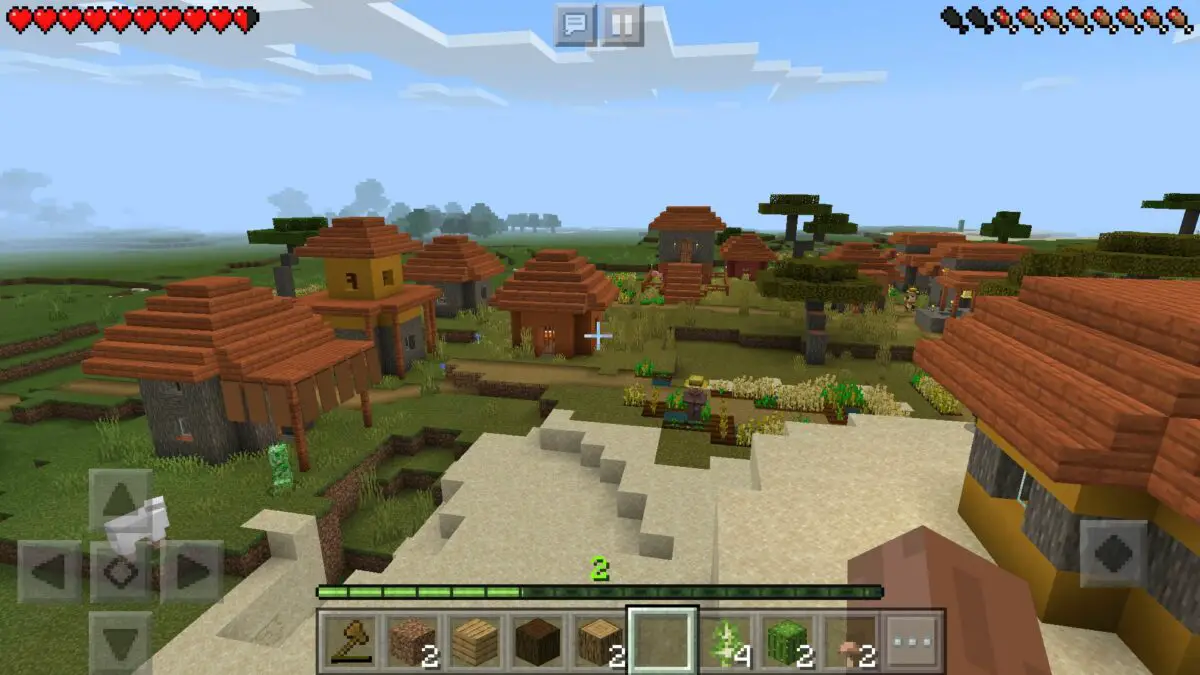 good start heh
March 12, 2020
Minecraft Seed:
-75623070
Works for 1.14.30 and above on Minecraft pe and pc.
At spawn look around and you will see a very large village filled with farmers. So you got beats, carrots and potatoes right at the start, plus there is a brewing station as well as a golem to keep you safe.
There is also a mountain very close to the village that is flat on top so it would be a perfect location for a home.