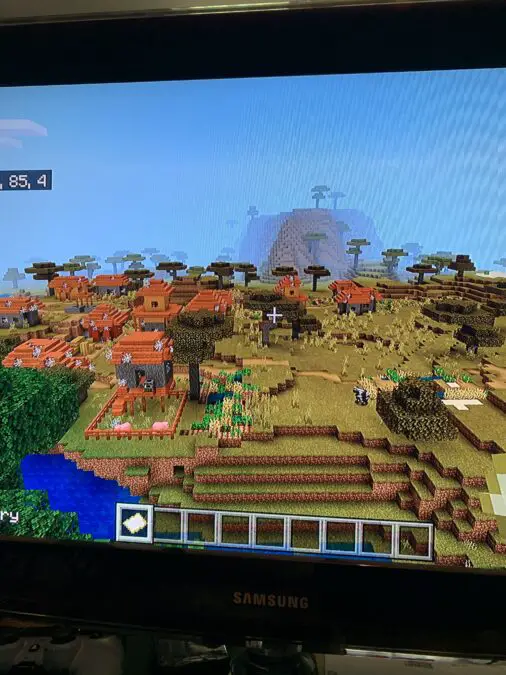 Far off Riches
September 1, 2020
Minecraft Seed:
687201989
Map Generated on the Switch in infinite mode.
From your spawn point (on top of a very big tree) you will immediately see an abandoned village. The village has food, chests and beds to get you started. There's even Emeralds!
Turning right from atop the tree (where you started) you will see a pass that goes between two mountains. The right mountain has an entrance to a cave that holds at least 57 Diamonds that are reasonably easy to get to!
If you continue north through the valley around the mountain that lies ahead and stay north you'll eventually come to a mountain range in a Badlands Biome. The badlands here to the west is a broken nether portal and the badlands themselves are home to 6 Monster Spawners all with easy access to reach – 3 of which are outiside! There's 5 cave spiders and 1 zombie spawner here.
Be sure to check all the minecarts, one contains 2 more Diamonds, there's also loads of gold here too (about 100+ -I lost count haha).
There's an exposed canyon to the northwest of your initial spawn point just beyond the village but alas no diamonds here.
If you fancy exploring there are several other points of interest I've put on the pictures.
The stronghold itself in the world is underwater in a far off place! Can you find it?
This is definitely the most exciting start to a map I've had but also one of the most difficult to defeat largely due to finding the stronghold and how hard the Nether is to navigate (it took me hours to find 2 fortresses here).
Good luck!