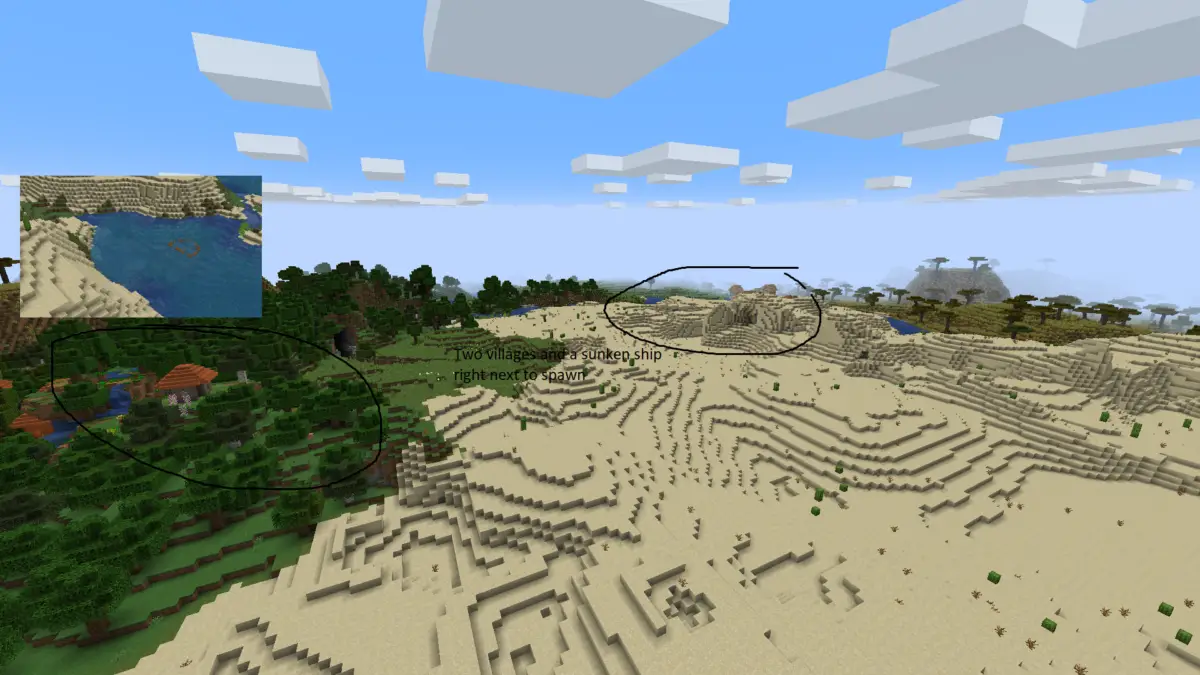 Desert Temple Mania!
September 16, 2021
Minecraft Seed:
4067951609098227574
1.17.1 java seed – If you want a seed that you can very quickly level up and get gear on then this is the seed for you!
Right next to spawn are two villages and a sunken ship. If you trek into the desert you will very quickly discover why this seed is so incredible. It's going to sound insane, but in this 1 massive desert I discovered 9 desert temples, 17 villages, 2 sunken ships, 2 pillager outposts, and an ocean monument!
The moment you find one thing, you find the next thing. (this was all discovered over the course of about 30 minutes too!) A lot of the villages are very close together with one area even having 2 desert temples, 3 villages, a desert well and a pillager outpost all basically right next to each other. Would be the perfect spot for a raid farm! The temples and villages all have awesome loot too!
Definitely the perfect seed if you like deserts and want to gear up fast!