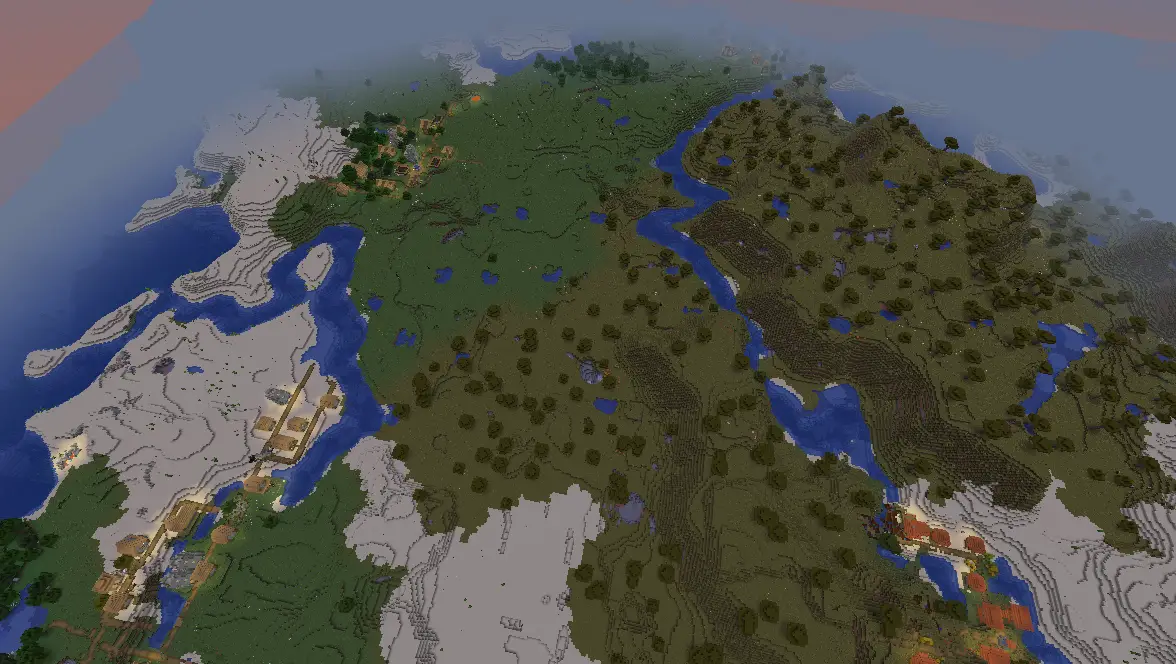 4 Village, 5 chapel
July 4, 2021
Minecraft Seed:
1037801772730782953
Spawn has 4 villages (first picture) at bottom left (33,36), top left (-167,45), top right (-369,-190), and bottom right (41,-304).
There are 5 chapels in the first two villages. Ruined nether portals at (pictured) (-267,197) and (-899,932). And a (half-buried) desert temple (pictured) at (-479,257).
There is a large mineshaft under the first villages coordinates. The end portal is at (-1453, 1067) with another village close by at (-1442, 1321).