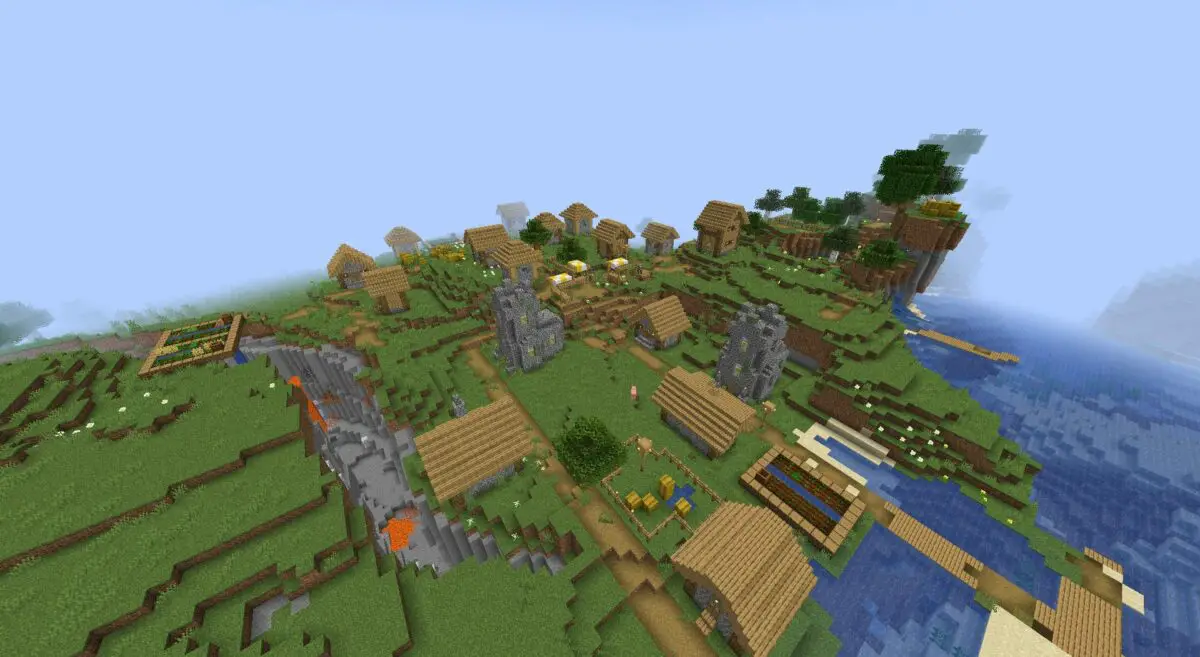 1.17 Giant Plains Village, Ravine, and Desert Temple
June 6, 2021
Minecraft Seed:
-7230532230060924241
You would spawn on the edge of a savanna biome.
Travel towards the positive X negative Z direction, and there should be a very large plains village within 200 blocks of spawn. Near it is a ravine with a "bridge" over it, a spider spawner, and a few mineshafts.
Then travel 100 or so blocks in the positive Z direction for a desert pyramid. Loot contains an Efficiency II book and a couple of golden apples.
Best results if loaded in 1.17 or prereleases.